I take great pride in my work and will go to great lengths to ensure my clients are absolutely satisfied. But don't take my word for it. Here's what my clients have to say
---
Robin S.
I bought a house, sold that house and bought another with Brittany as my agent. She is fantastic!! She is my one and only Real Estate Agent. She is the hardest working agent I have ever worked with. My experience with other agents was not good but once I met Brittany and started working with her I was so pleased. I would recommend her to everyone who is looking to either buy or sell a house.
---
Cortney & Dave H.
We trusted Brittany's opinion 100% and would not even consider ever using another agent!
---
Kathy & Dave H.
Brittany gave us such personal service, we felt like we were her only clients.
---
Laura & Jean-Michel Trousse
I first met Brittany when I saw her name on the sign of a property I wanted to see. I called her and she was available immediately to show the property.She arrived promptly and gave me a very thorough tour of the home and was even willing to change her shoes and accompany me on a ten minute walk through the woods behind the property. She had quick answers for all of my questions and seemed to grasp immediately what I was looking for. I was struck right away by her knowledge of the real estate market and more specifically with her familiarity with the Bridgemill market in particular.
I wish we had known her when we first purchase our home in Bridgemill. I feel that we would have better understood what was available at the time and would have been sure to get the most house for our money at the time we were looking.
Since that time, we have spent months looking for investment properties and Brittany made herself available every time we've called. She did extra research on the properties and seemed to really have a feel for which ones were really opportunities. After we found the property we were looking for, we were amazed with her experience with the nuances of the short sale and foreclosure transactions. She constantly anticipates problems and solves them before they happen. Her experience has been invaluable and she has made the whole experience of searching for and purchasing our property feel natural and easy. My husband and I highly recommend Brittany for any real estate transaction you are considering.
---
Angela & Mike
I just wanted to thank you for all your hard work and let you know that we really enjoyed working with you in our new home purchase transaction. Mike and I really appreciated the personalized attention that we received and thank you for always being available, honest, your great communication skills, how knowledgeable you are in your market and the understanding and sympathy you displayed with Mikes medical condition during the process. I know that he was not the easiest person to handle but you showed patience and understanding. Being in the mortgage industry for over 25 years I can honestly say that you are one of the most dedicated Realtors that I have worked with and trust me that place's you on a very high pedestal in my book. Mike and I love our new home and plan to have you over when the renovations are complete. I intend to refer other homebuyers to you in the near future and look forward to working with you soon. Thank you once again for going that extra mile. You are a 10 in our book.
---
Patty S.
I wanted to express my sincere thanks and appreciation for your professionalism in handling the listing of my property. Your sincere desire demonstrated to me that you had my interest at heart. I would look forward to your services in the future when I have a need and will recommend you without hesitation.
---
Nick & Jessie G.
"We wanted to say thank you for guiding us through this process. We never doubted that you ALWAYS had our very best interests at heart. It was awesome working with you! Many Thanks!"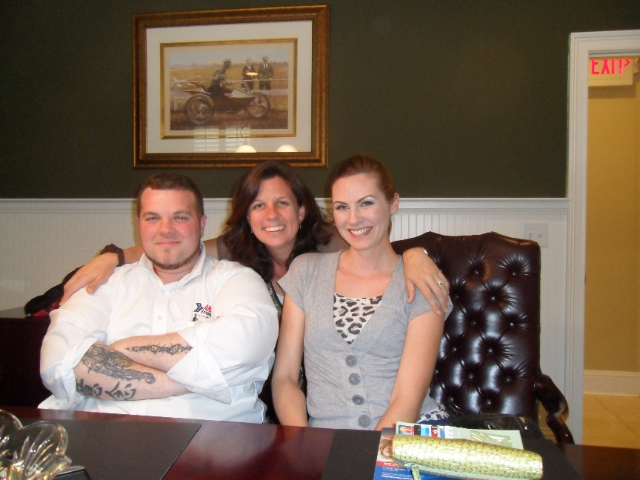 ---
Mary & Michael H
Brittany Loan is a true professional, in every sense of the word. She patiently and expeditiously helped facilitate the short sale of my rental property in GA while I was living in Los Angeles. Brittany's vast knowledge of GA real estate combined with her technological savvy and genuine kindness made the process as easy and painless as possible. I highly recommend Brittany to anyone who is seeking a hard-working, dedicated and caring real estate agent. She is the best I've ever dealt with!
---
David W
I would and have recommended Brittany to my friends, family and any one in need of a buyers agent. I'll let you know how she is as listing agent when I get ready to sell the home I just purchased (but I'm sure she is just as amazing). Brittany's knowledge of the area kept me in the neighborhoods that were right for me. As a first time home buyer, I had no idea what was involved. Brittany was patient and skillfully advised me every step of the way. My first question for her was "why do I need you? I can go on Zillow and find houses I like". Let me just say I couldn't have done it without her. I would have wasted a lot of time without Brittany's guidance and "behind the scenes" work. On the first day of house hunting, we looked at a lot of options. After that day, every home I looked at was really something for me. Brittany listened to everything I said that first day and used what she learned to avoid wasting my time on homes I wouldn't like. I really didn't realize how fast this process can move. Brittany was in constant contact with me (and when necessay with the seller). I felt bad when I did not respond to her as fast as she did to me. When it came down to the contract, Brittany made sure my needs were met. She explained everything in detail. She left the decisions to me, but made sure I was well informed on the points that needed addressing. Thank you Brittany for your hard work, dedication and support. I'm writing this from my new home that I love. I couldn't have done it without you.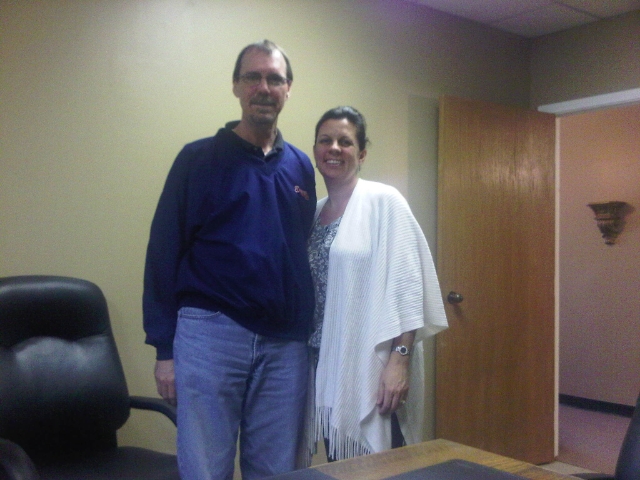 ---
Dara B.
We were new to the area and found Brittany through a listing we saw online – we narrowed our search to foreclosures but found ourselves in multiple bid situations. Brittany was able to ensure that our bid was accepted over all the others bids on a great house. After we purchased our home with Brittany we had her list a home for my Mother, and were under contract within days and closed shortly after. We were very pleased with Brittany buying a home and selling a home.
---
Joe McClure
Brittany was recommended by a mutual friend and was ready to work with us as soon as I made the initial call to her. She kept me up to date on every part of the process and was always available to answer my many questions. Brittany worked with me and helped determine a value and asking price for my home, which eventually became a final sales figure. She is very straightforward and gets the results that sellers expect. If I ever have the need to sell another property I would not consider another agent, and I highly recommend her to anyone seeking to sell their home.
---
Kevyn & Marla K
I cannot begin to express how impressed we have been with our realtor, Brittany Loan. We could have not asked for a better advocate for us or a more knowledgeable expert on the Kennesaw, Woodstock and Canton area. Professional, honest and patient, she was invaluable in helping us find the right home and area of Georgia to live. Most important was her counsel and candor when looking at a prospective house. We could tell she had our best interest at heart, not just looking to make a quick sale. And she made the entire process a dream. You could not ask for a better realtor than Brittany. I gladly recommend her to anyone looking for a realtor.
---
Brandon & Cynthia C
Brittany was an absolute pleasure to work with in selling our home. She was very knowledgeable about the market, house values, things we needed to do to make our house more attractive etc. She was very straightforward and honest and kept the communication open with us throughout the process. She always responded to every phone call/email we had with questions and never once did we feel like she wasn't working hard to help sell our home.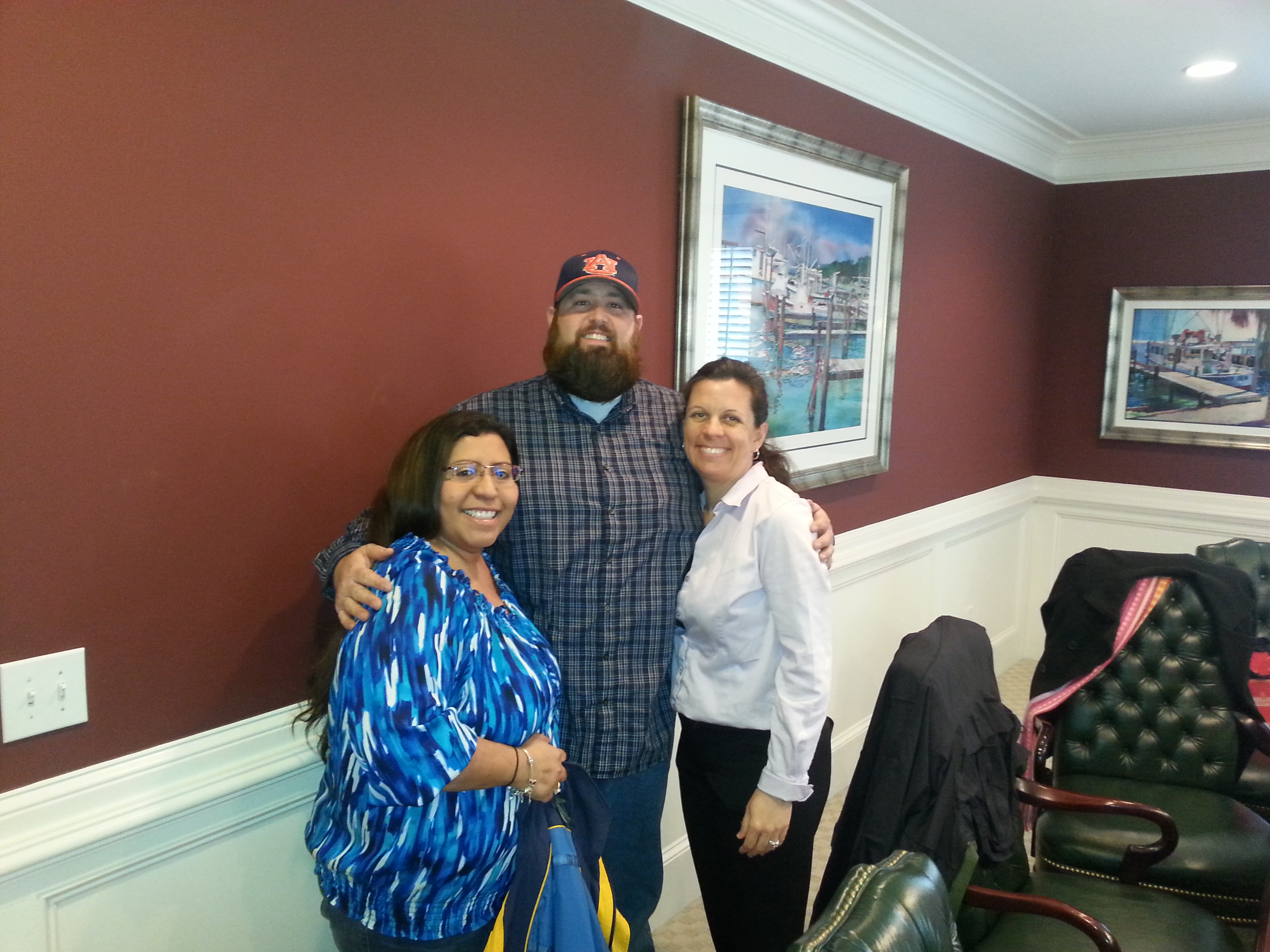 ---
RM Investment Group
Brittany and her team have been wonderful to work with. We can rest assured that we have the best agents and negotiators working on our behalf, whether it's for buying or for selling. With Brittany's guidance (and beautiful photography), we were able to get our house under contract in just 2 days!
---
Butch & JoAnn S
Rarely do I recommend people, but this recommendation is with my wholehearted assurance that Brittany Loan is one of the finest real estate agents I've ever met (and I've met quite a few after 30 years in the mortgage business). Brittany is by far one of the most hard working professional, courteous, and nicest Realtors my wife and I have ever worked with. I place the highest priority in communication, trustworthiness, knowledge, and accountability. Brittany and her team far exceeded my expectations.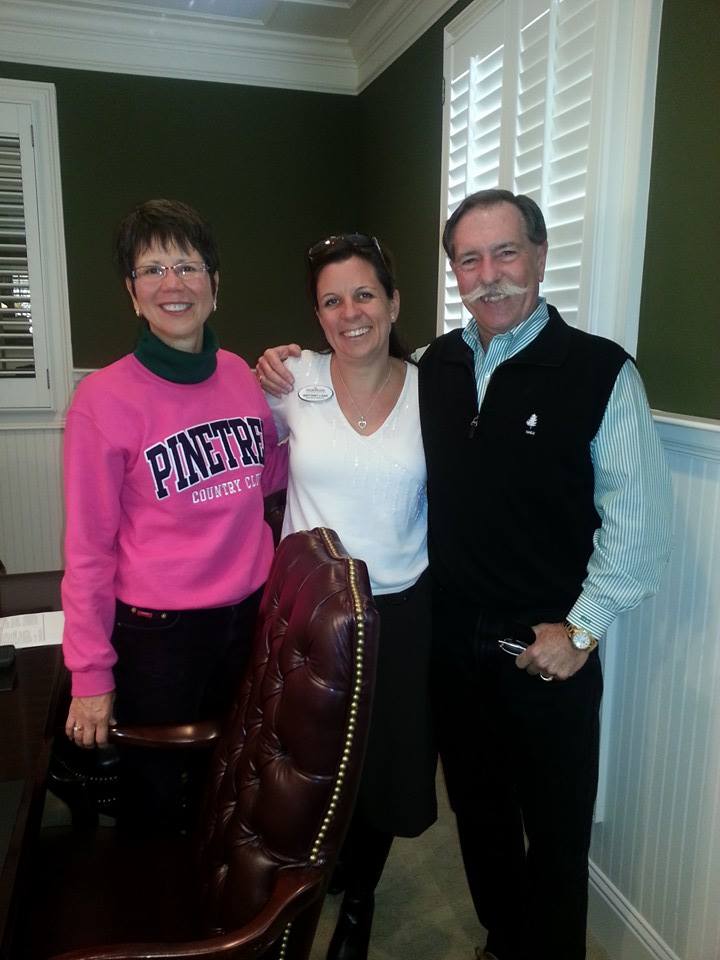 ---
Jennie and Josh W
Another testimonial from a recent closing!

"The Brittany Loan team is beyond phenomenal!! They exceeded our expectations and had our home under contract extremely quick! I loved the constant communication and feedback we received! Everything went very smooth for us all the way through closing and we believe it's due to the hard work and dedication of this team!! We will highly recommend Brittany and her team to anyone looking for a fabulous real estate agent!"
Jennie and Josh W.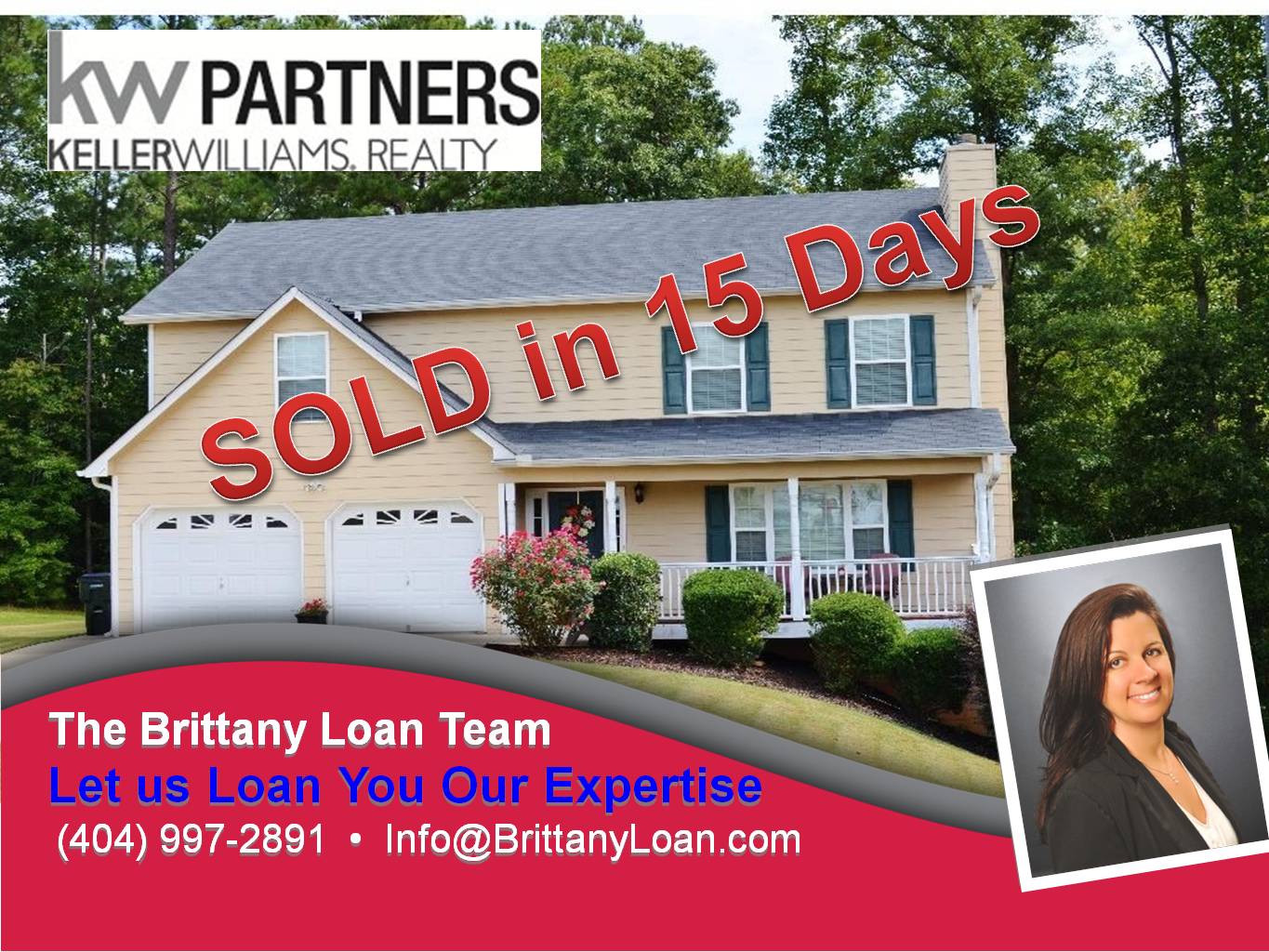 ---
Tina & Ty T
Brittany Loan absolutely exceeded our expectations as our real estate agent in every way! She is very professional, hardworking and friendly - a joy to work with. She is always responsive to our inquiries and needs. She was extremely supportive throughout the entire sales process. Keeping us completely and accurately informed of all updates, and zealously working to help us to get other professionals lined up and scheduled for needed inspections and service quotes. Even after our closing, she continues to be available to help us with questions and providing suggestions for local people in the area for things that we need. This dedicated support throughout the process has been invaluable to us, given our long-distance move from upstate New York to Acworth, GA, an area that is completely new to us.
We 100% recommend Brittany Loan for all of your real estate needs.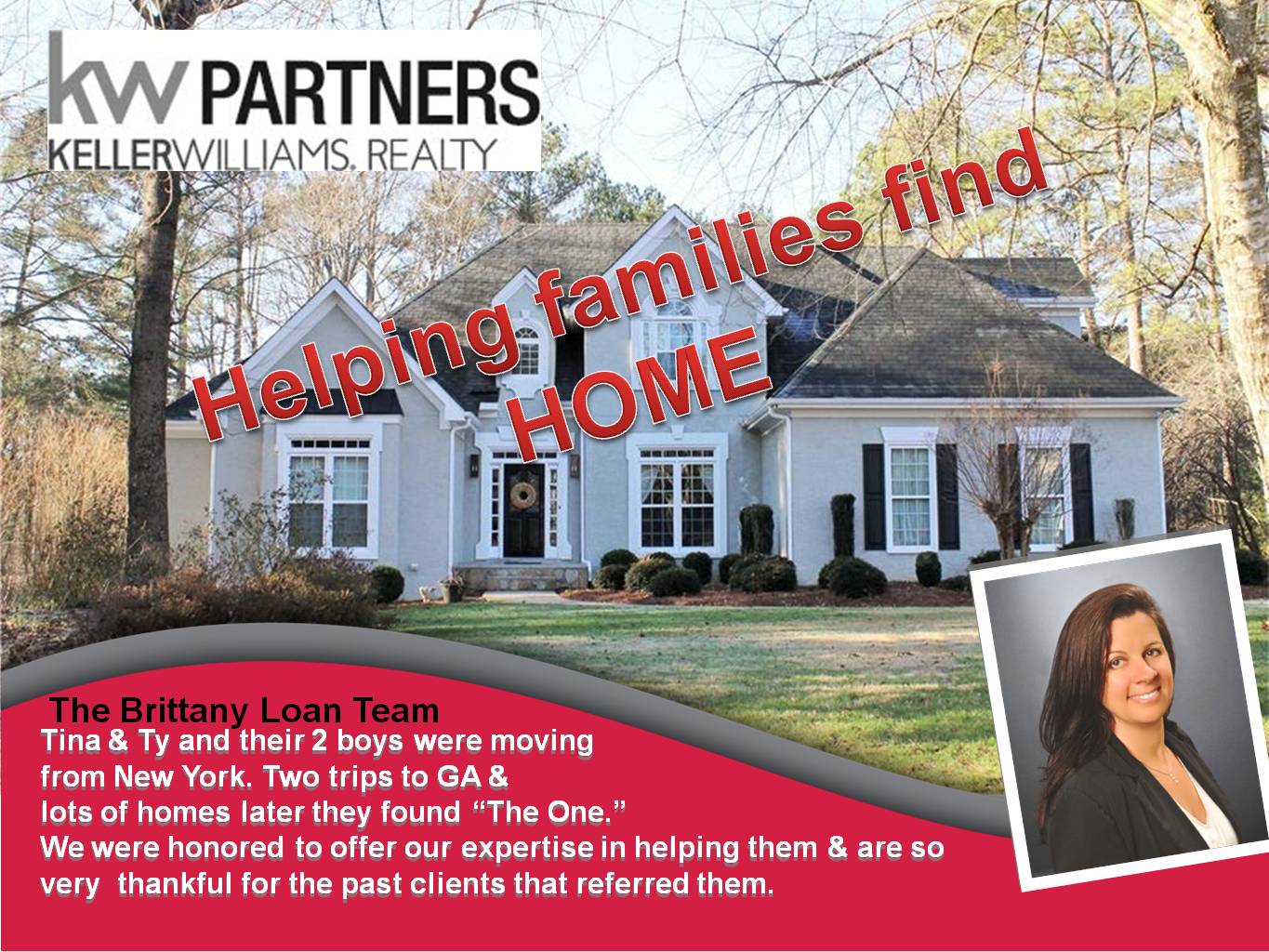 ---
Scott Allison
Friendly! She did a wonderful job with the listing of my home.